Johanna Derbolowsky
2020-02-11T12:11:59-08:00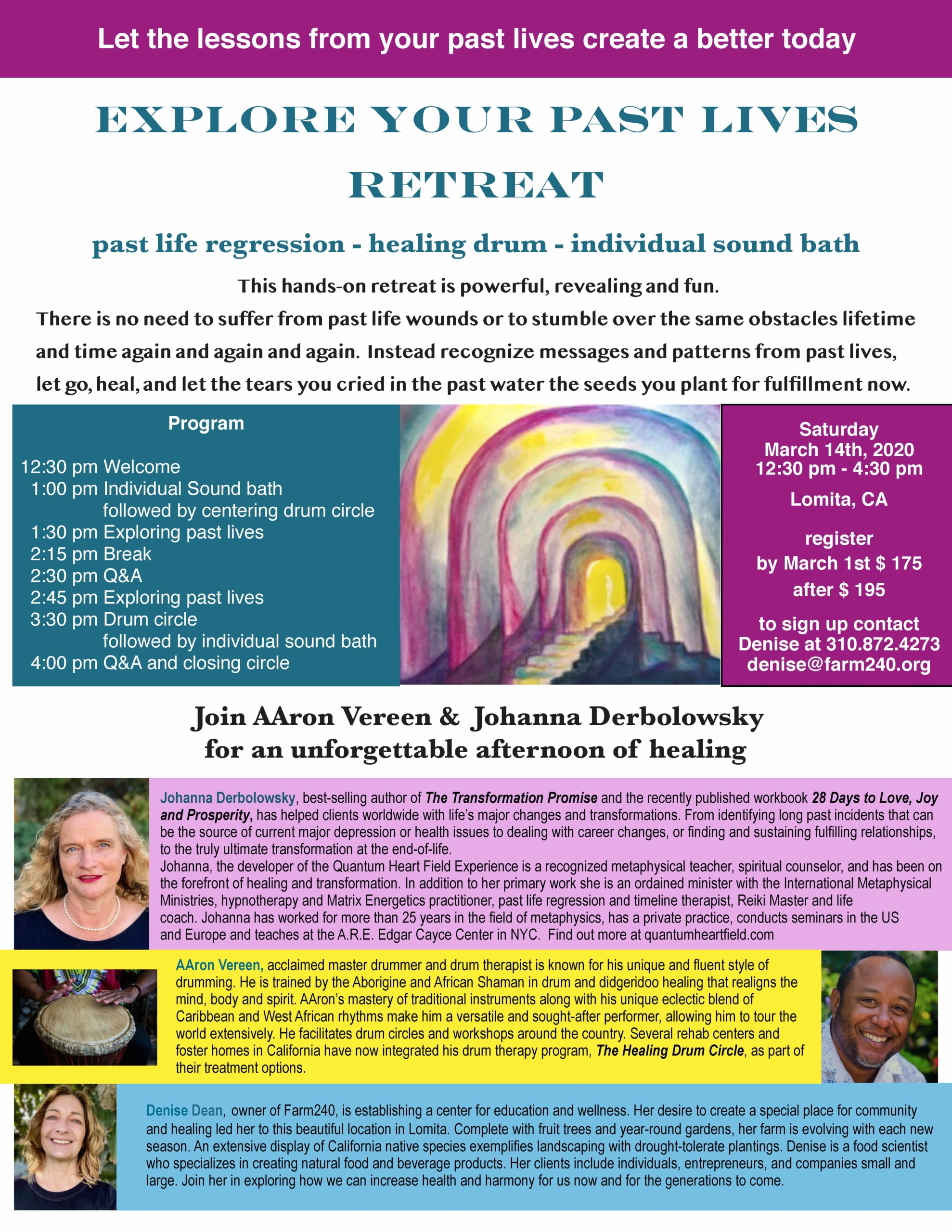 Explore Your Past Lives
Johanna Derbolowsky
2020-02-11T12:11:59-08:00
Jody
2018-09-02T17:26:13-07:00
Treat yourself to a gift of healing and transformation.
Learn tools to transform issues and situations in your life.
Ground and raise your self-awareness through rhythm.
Release stuck energies and burdens.
Understand the levels, symptoms and challenges of existence.
During this unique retreat you get to experience two different approaches to healing. With Johanna you will explore and transform issues you are facing right now in your life as well as an ascension journey to the heart of existence. With Aaron you experience the world of drumming and a deep connection with the rhythm of the the universe.
Space is limited and this workshop is kept small to allow us to pay attention to individual challenges and help you transform them.
Healing, Vibration & Sound Retreat
Jody
2018-09-02T17:26:13-07:00
Johanna Derbolowsky
2018-04-04T05:07:33-07:00
We do want to reach out to every woman who feels connected to Female Wave of Change, where ever you are in the world. There will be live streaming from the local events to get the global feeling. There will be speakers at the events whose presentations will be live streamed. But there will also be speakers from other parts of the world who will share their story, their knowledge and experience.
Johanna Derbolowski
USA
"Compassion – Cooperation – Community, 
Feminine energy has the power to create, nurture and unite" 
Female Wave of Change Global Celebration
Johanna Derbolowsky
2018-04-04T05:07:33-07:00